Endovascular Treatment of Neurovascular Disorders
Endovascular therapy is a well-established treatment modality for a variety of cerebrovascular central nervous system disorders. The past few decades have witnessed dramatic improvements in the field of neuroendovascular surgery. These techniques are now used in the treatment of intracranial aneurysms, vascular malformations, carotid stenoses, intracranial vascular stenoses and acute ischemic stroke.
What is Endovascular Treatment of Neurovascular Disorders?
Neurovascular or cerebrovascular disease refers to all disorders in which an area of the brain is temporarily or permanently affected by bleeding or restricted blood flow. Restrictions in blood flow may occur from vessel narrowing (stenosis), clot formation (thrombosis), blockage (embolism), or blood vessel rupture (hemorrhage). Blood travels throughout your body via arteries and veins. Arteries are responsible for carrying oxygen-rich blood from the heart to the brain, kidneys, intestines, arms, and legs. Veins carry the blood back to the heart.
Endovascular surgery is a minimally-invasive procedure used to treat problems affecting the blood vessels, such as an aneurysm, which is a swelling or "ballooning" of the blood vessel. It requires a small incision and is performed "within" the artery (endovascular) through a catheter inserted into the blood stream at the groin and guided to the brain. Endovascular surgery results in less pain, shorter hospital stays and less risk of complication than traditional open surgery. Endovascular surgery includes coiling, stenting, angioplasty, and embolization.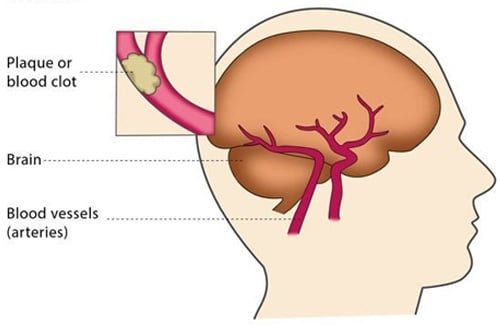 About Endovascular Veins Treatment
Know more about Endovascular Treatment so you can handle it with better care.
Symptoms ​
Never ignore the following neurovascular disorders symptoms:
Pain in any part of the body
Difficulties with Memory
Numbness or muscle weakness on one side of the body
Sleep Issues
Partial or complete loss of vision
Risk Factors
Causes
Treatment
Check out results of our previous treatments.
We have treated many patients in last more than two decades, here are some sharing their experience with us.
"Very happy with the treatment. Thanks to all the nursing staff and Dr. Jathin. Dr. Jathin was very nice in explaining everything to us. Special thanks to the insurance team for making is very smooth."
"Life changing experience. Not only my legs look better , they feel so much better. The cramps , swelling and heaviness are all gone . Thank you Dr. Jathin sir. Thank you Nikil and Rohan for getting me the appointment with Dr. Jathin"
"Very professional team. I felt very confident going into the procedure and was so pleased with the results. I Highly recommend Dr. Jathin and his team."
Get One Step Ahead Of Disease
With Dr. Jathin's expertise of treating varied varicose veins, you can stay one step ahead of the disease.